Journal Citation Reports® offers a systematic, objective means to critically evaluate the world's leading journals, with quantifiable, statistical information based on citation data. By compiling articles' cited references, JCR helps to measure research influence and impact at the journal and category levels, and shows the relationship between citing and cited journals. Available in Science and Social Sciences edition.
World Scientific Impact Factor (WSIF) is a measure reflecting the average number of citations to articles published in journals, books, patent document, thesis, project reports, news papers, conference/ seminar proceedings, documents published in internet, notes and any other approved documents. It is measure the relative importance of a journal within its field, with journals of higher journal impact factors deemed to be more important than those with lower ones. Journal Impact factors are calculated in yearly/half- yearly/ Quarterly/Monthly for those journals that are indexed in Journal Reference Reports (JRR).
The SCImago Journal & Country Rank is a publicly available portal that includes the journals and country scientific indicators developed from the information contained in the Scopus® database (Elsevier B.V.). These indicators can be used to assess and analyze scientific domains. Journals can be compared or analysed separately
The Global Institute for Scientific Information (GISI) was founded by renowned scientist in 1990. A group of 40 scientist from various countries in different disciplines are started GISI with specific objective of providing quality information to the researcher. GISI offering academic database services to researcher. Its mainly: citation indexing, analysis, and maintains citation databases covering thousands of academic journals, books, proceedings and any approved documents. All of these are available via GISI's Web of Journal Knowledge database service. This database allows a researcher to identify which articles have been cited most frequently, who has cited them and find out the Journal Impact Factor (JIF). GISI also publishes the annual Journal Reference Report which list an journal impact factor for each of the journals that it tracks. Within the scientific community, journal impact factors play a large but controversial role in determining journal impact factor to a published research record A list of over 1000 journals is maintained by the GISI. The list includes engineering, management and science journals. Listing is based on published selection criteria and is an important indicator of journal quality and impact
The General Impact Factor (GIF) provides quantitative and qualitative ranking, evaluating the journals for evaluation and excellence. This factor is used for evaluating the prestige of journals. The evaluation is carried out by considering the factors like peer review originality, scientific quality, technical editing quality, editorial quality and regularity and other factors.
Citefactor is a service that provides access to quality controlled Open Access Journals. The Directory indexing of journal aims to be comprehensive and cover all open access scientific and scholarly journals that use an appropriate quality control system, and it will not be limited to particular languages or subject areas. The aim of the Directory is to increase the visibility and ease of use of open access scientific and scholarly journals thereby promoting their increased usage and impact.
Indian Journal of Animal Research is an official publication of Agricultural Research Communication Centre. It publishes original research articles by the scientists of various aspects of animal sciences like breeding, physiology, histology, anatomy, nutrition, production, management, veterinary science, fisheries and zoology. The objective of the journal is to provide forum to the scientific community to publish their research findings and also to open new vistas for further research.
The International Journal of Science and Research (IJSR) is one of the leading Online Only international journal for presenting novel and fundamental advances in the fields of Computing, Engineering, Information Technology and Sciences. International Journal of Science and Research (IJSR) is approved by National Institute of Science Communication and Information Resources (NISCAIR).
Indian Journal of Science and Technology is the leading open-access journal, providing a platform for publishing innovative and research articles. As an open access journal, articles in Indian Journal of Science and Technology will always be freely available online and readily accessible. This means that your work will be recognized and can be searched in Google Scholar.
Indian Journal of Applied Research (IJAR) is a double reviewed monthly print journal that accepts research works from scholars, academicians, professors, doctorates, lecturers, and corporate in their respective expertise of studies. Work after publication will be retrievable on the website bifurcated based on issues of the month and its publication date.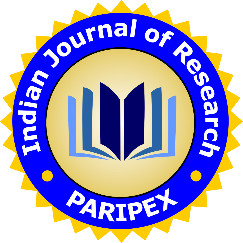 PARIPEX – INDIAN JOURNAL OF RESEARCH (PIJR) is a double-reviewed monthly print-in published journal since January 2012. The aim of the journal to become a serious vehicle for inspiring and disseminating research papers, articles, case studies, review articles etc in all subject areas by the academicians, research scholars, corporate and practitioners with substantial experience and expertise in their respective fields.
Medip Academy offers medical writing services for pharmaceutical companies, medical practitioners, students, researchers, NGO and contract research organisations. Our Medical Writers have a wide breadth of knowledge and experience drawn from the pharmaceutical industry, clinical research organizations, and academia.
Their are hundred of Agencies, working on Impact Factor  Services in the world but  we believe to given Solution Thomson and Router within couple of day's.